5 Most Famous and Shocking Cyber Attacks in History
The advent of the internet was a watershed moment in modern history. With the presence…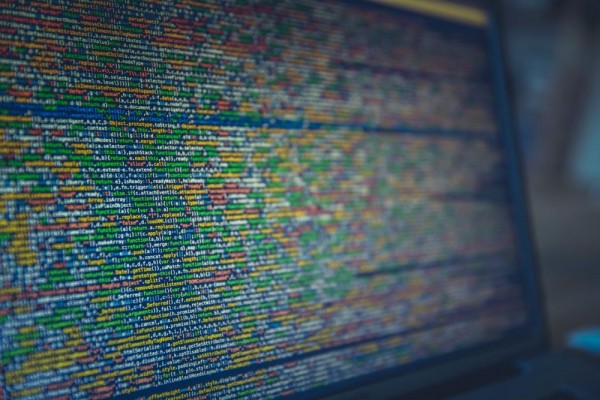 The advent of the internet was a watershed moment in modern history. With the presence of the internet, many human jobs have become easier and faster. Unfortunately, not everything that can be done with the internet is profitable.
The internet also comes with entirely new types of security threats, some of which we still don't have the tools or means to deal with. Here are some of the biggest cyber attacks or cyber attacks that have ever happened in history. Check out the 5 most shocking cases of cyber attacks in history.
1. Mt. Gox
Mt. Gox is a Tokyo-based cryptocurrency exchange. As of 2013, the company has established itself as the largest exchange in the growing field. Companies that are still in their early stages are usually vulnerable to hacking and manipulation.
And sure enough, the exchange was hacked in 2014 with over 850,000 bitcoins stolen overnight. Instead of using a sophisticated attack, the hacker simply uses the order book to manipulate prices and perform fraudulent trades to collect as many bitcoins as possible.
Due to the absence of government regulation or oversight in the cryptocurrency space, attackers have never been brought to justice despite causing tremendous losses. To date, the total value loss of stolen coins is over $23 billion, making it the largest hack in history in terms of losses.
2. Heartland Payment Systems Inc.
Heartland Payment Systems is a subsidiary of Global Payments which is one of the largest payment processors in the United States. However, an unpleasant incident occurred back in 2008 where a data and security leak occurred which resulted in the leaking of customer credit card information and the payment system being hacked. This incident became one of the most serious cases of security leaks in history.
The hack cost the company about $140 million, plus $63.5 million in payments to Visa and American Express, and an additional $26 million in legal fees. Albert Gonzales, who was suspected of being the mastermind behind this action, was tried and sentenced to 20 years in prison.
3. Mafia Boy
In February 2000, several major digital outlets were hit by a massive denial of service attack. This attack targeted Amazon, eBay, Yahoo!, CNN, and Dell. This also caused panic among investors all over Wall Street as the attack proved that the above companies were not as safe as they claimed.
What amazed him, even more, was that the perpetrator of this attack was a 15-year-old boy named Michael Calce, a high school student living in Quebec, Canada. It uses the combined computing power to mount the ultimate attack and take down all the targeted websites in a matter of hours.
The case became so high-profile that it prompted President Clinton to convene a high-level security meeting and brought widespread media coverage to the rapidly emerging problem of cyberattacks. As a result of his actions, Michael was sentenced to eight months in a juvenile detention facility.
4. Sony PlayStation Network
The Sony PlayStation Network company experienced a nasty cyber attack in 2011. Hackers stole the data of more than 100 million users, including names, addresses, dates of birth, usernames, passwords, security questions, and other personal information.
This is one of the biggest leaks involving personal data in history and it is still not fully known who did it. This attack was also a big PR for Sony which is one of the largest stores of credit card numbers in the United States.
The attack was directly responsible for a complete overhaul of Sony's cybersecurity infrastructure as it took over three weeks to rebuild everything and get the network up and running.
5. WannaCry
WannaCry is a virus that infected more than 230,000 Microsoft computers worldwide in May 2017. WannaCry is ransomware which is a type of malicious code that holds computers hostage in exchange for something, usually cryptocurrency.
In this case, the virus was able to lock hundreds of thousands of users worldwide from their files and other data, demanding large amounts of bitcoins in exchange. Once the transaction is complete, the hacker will then send a decryption key to unlock the files.
Every year, cyber-attacks often occur and the cases above are some of the major cyber-attacks that have occurred. Cyber attacks are indeed difficult to prevent, but we can avoid deeper losses by continuing to improve existing data security.